Bridgman's Coastal Paradise – A Comprehensive Guide
Why Bridgman's beach is a must-visit destination
Nestled along the sparkling shores of Lake Michigan, Bridgman's beaches are undoubtedly the town's crown jewel. You'll be swept off your feet by the jaw-dropping beauty of Weko Beach, with its sugar-like sand, lush dunes, and captivating sunsets that'll leave you with a taste for more. Whether you're a sucker for beachcombing or a total sucker for water sports, there's no denying that this coastal paradise has got it all. Trust us – this is one beach town that'll have you totally smitten!
Getting to Bridgman: air, land, and water options
Crikey, getting to Bridgman is a piece of cake! Air travelers can fly into the nearby South Bend International Airport (SBN), which is only about 30 miles away. From there, it's smooth sailing to rent a car or cozy up with a shuttle bus and make your way straight to the heart of the town. Road trippers, on the other hand, can hop onto I-94, which whisks you directly into Bridgman. And if you've got your sea legs, why not dock your boat at one of the nearby marinas and stroll up the beach to your new favorite getaway?
Navigating Bridgman: how to get around efficiently and safely
Once you've touched down in Bridgman, you won't have to worry about a thing – exploring the town is as easy as pie. While it's compact enough to navigate on foot, you can also rent a bike and pedal your way through this charming Great Lakes beach town. And let's not forget the trusty Red Arrow Ride shuttle bus, which zips you from the beach to downtown, and back again in no time at all. So, kick back, relax, and let Bridgman work its magic on you, beach bum!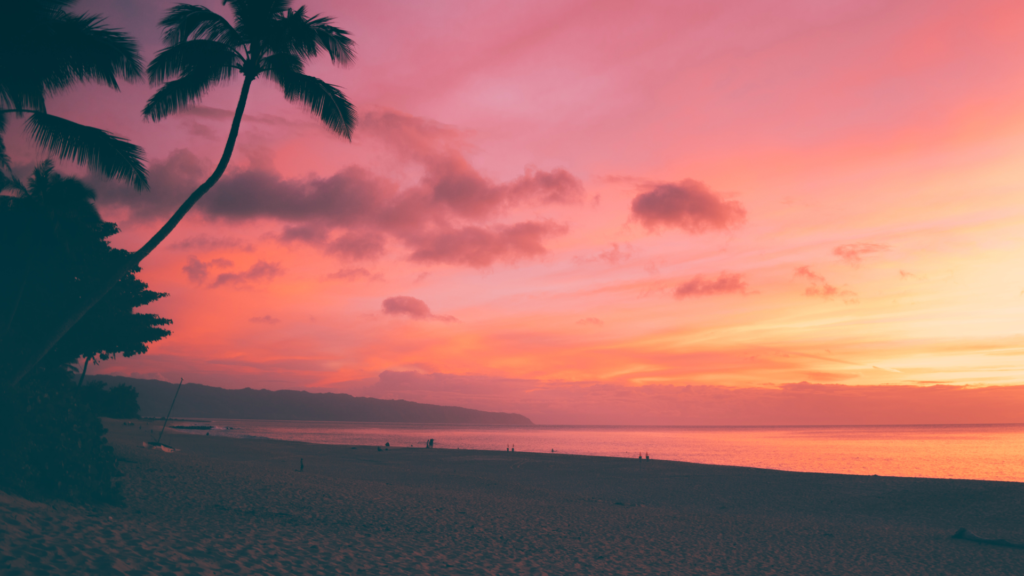 Hidden Gems: Exploring Bridgman's Beaches
Weko Beach Park: a public beach for the whole family
Weko Beach Park is the perfect spot for families searching for a laid-back beach day. With a gorgeous shoreline, picnic spots, and even a playground, it's hard not to fall in love with this gem of a beach. Whether you're sunbathing, swimming, or building sandcastles, time seems to slip away while you make lifelong memories in this coastal wonderland.
Warren Dunes State Park: your hub for outdoor activities
For those who crave more than just a dip in the water, Warren Dunes State Park is the ultimate getaway. With whopping sand dunes to climb and miles of hiking trails, adventurous spirits can't help but feel right at home. And don't worry, folks; there's still plenty of beach to dig your toes into when it's time to kick back and relax. Plus, as the sun sets over the dunes, this natural marvel transforms into an evening delight, offering breathtaking views perfect for that golden-hour selfie we know you've been planning on.
Unspoiled beaches to explore in Bridgman's coastal region
But hey, why stop at just two beaches, right? Bridgman's coastal region has a host of lesser-known sandy spots to explore, each with its own unique charm. We're talkin' about unbeaten paths, secluded shores, and the delightful sense of discovering something new. Just remember to keep an eye on the tide and tread lightly, folks—you never know what new coastal haven you might stumble upon next!
So whether you're a beach bum, adventure seeker, or somewhere in between, Bridgman's coastal paradise is sure to keep you coming back for more. Happy exploring, friends!
Beach Activities: How to Make the Most of Your Beach Vacation
Swimming: enjoying the lake waters
Bridgman's pristine lakes are simply mesmerizing, and there's no better way to enjoy them than by taking a refreshing swim. Whether you're paddling in the shallows or diving into the deeper waters, swimming is perfect for the whole family. Just don't forget to pack your goggles and floaties – you'll be splashing around for hours!
Sunbathing: relax and rejuvenate
Why not catch some rays while you're at the beach? Sunbathing is a great way to unwind and get that sun-kissed glow. Just remember to slather on the sunscreen, wear a hat, and stay hydrated. After all, no one likes a sunburn on vacation. So grab your beach towel, a good book, and let the sunshine do the rest.
Water sports: surfing, paddleboarding, and kayaking
If you're up for some excitement, Bridgman's coastal paradise offers a plethora of water sports to get your adrenaline rushing. Try your hand at surfing, paddleboarding, or kayaking – lessons and rentals are usually available nearby. Whether you're a first-timer or a seasoned pro, these activities are bound to make a splash on your vacation.
Beach volleyball, beach yoga, and other land activities
The fun doesn't stop at the water's edge! Get your heart pumping with a game of beach volleyball, or find inner peace by participating in a beach yoga session. There are plenty of land activities going on at Bridgman's beaches, so join in and let the good times roll. No matter how you choose to spend your beach vacation, you'll leave Bridgman feeling relaxed and rejuvenated, ready to tackle whatever life has in store.
Nature Trails and Parks: Exploring the Beauty Around You
Hike through Bridgman's beautiful trails
Ah, the great outdoors! It's time to gear up, embrace the fresh air, and take a hike through Bridgman's beautiful trails. Wander the varied landscapes, from dense forests to open meadows, as you explore miles of pristine trails perfect for hikers of all skill levels. Whether you're seeking a leisurely stroll or a challenging trek, Bridgman has got you covered. Don't forget to pack your camera, as you never know what breathtaking scenery awaits around the next bend.
Bird-watching and wildlife-spotting opportunities
Did you know that Bridgman is a hotspot for bird-watchers and wildlife enthusiasts alike? That's right, folks! One can spot over 200 species of birds in the area, making it a prime destination for avid birders. Grab your binoculars, set out on the trails, and marvel as you catch glimpses of majestic bald eagles, playful sandhill cranes, and vibrant warblers. And let's not forget our furry friends! Keep your eyes peeled for deer, raccoons, and even the occasional fox along the trails.
Family-friendly parks for picnics and playtime
But wait, there's more! Bridgman's coastal paradise isn't just about beaches and trails—it's also home to some fantastic family-friendly parks. Pack a picnic basket, gather the kids, and head out for an unforgettable day at one of the area's lovely parks. You'll find playgrounds for the little ones, well-maintained picnic areas for a leisurely lunch, and plenty of open space for a game of frisbee or catch. So what are you waiting for? Get out there and enjoy all that Bridgman's nature trails and parks have to offer!
Cultural Experiences: Delve Deeper Into Bridgman's History and Art
Historical sites and museums in Bridgman
Step back in time and immerse yourself in local lore at Bridgman's historical sites and museums. The town is home to several well-preserved buildings that recount the area's history. Visit the Gaslight General Store downtown – it's not just a spot to stock up on souvenirs, but a charming glimpse into the past, too. And don't forget to swing by the Bridgman History Museum, where you'll find a wealth of artifacts and exhibitions detailing the town's rich heritage.
Art galleries and exhibitions showcasing local talent
Admire the creativity that flourishes in Bridgman by perusing the town's art galleries and exhibitions. You'll be sure to stumble upon unique, hand-crafted pieces and stunning works of art that'll make the perfect memento to remember your coastal vacation. The Bridgman Art Center is a must-visit, with its rotating exhibits showcasing local talent that's just waiting to be discovered. Pop in for a visual treat like no other.
Cultural events and festivals to enrich your Bridgman vacation
No Bridgman vacation is complete without experiencing the town's lively cultural events and festivals. From food truck rallies and art fairs to summer concert series and the popular annual Applefest, there's no shortage of ways to make your stay even more memorable. So, whether you're a foodie, an art lover, or just up for some good ol' fashioned fun, Bridgman's got something for everyone. Soak up the local flavor and make some cherished memories along the way!
Food and Drink: The Best Savory Spots in Bridgman
Beachfront dining: restaurants with gorgeous lake views
There's nothing like enjoying a meal with a view, and Bridgman's coastal paradise doesn't disappoint! Picture yourself sipping on a refreshing beverage while gobbling up delicious grub as the waves lap at the shore. For the ultimate beachfront dining experience, check out Lake Street Eats. With a mouthwatering menu and enchanting views of Lake Michigan, this joint is a must-visit.
Local specialties and where to find them
When you're by the lake, you've gotta try the local seafood! Freshly caught fish is a given, but don't miss out on the famous Bridgman perch. Head over to Captain Mike's Corner for their scrumptious perch dinner. Trust us, it's finger-licking good! And if you're craving something sweet, make a pitstop at Coloma Fudge And Frosting for a delicious sweet treat that'll hit the spot.
Craft breweries and wineries to visit for tastings
It's not just about food in Bridgman, folks! The area boasts a thriving craft beer and wine scene, offering locals and visitors alike a plethora of delectable options. Swing by Tapistry Brewing for a refreshing craft beer, or if you're more of a wine aficionado, take a scenic drive over to Dablon Vineyards for a tasting amidst picturesque vineyards. Either way, your taste buds will be dancing with delight!
In conclusion, Bridgman's coastal paradise has it all when it comes to drool-worthy food, delightful drinks, and divine views. So, come on over and indulge your senses!
Accommodations: Finding Your Home Away from Home
Luxury hotels and resorts with beach access
When it comes to living the high life, Bridgman's coastal paradise has got you covered! With a wide array of luxury hotels and resorts, you'll be treated to top-notch amenities and stunning beachfront views. Picture yourself soaking up some rays by the pool, enjoying a romantic candlelit dinner by the shore, or simply admiring the picturesque ocean vista from your private balcony – it's all possible in these lavish accommodations.
Budget-friendly hostels and inns
Don't let your wallet hold you back from experiencing Bridgman's beach bliss. A variety of budget-friendly hostels and inns make it possible for you to enjoy the same coastal charm without putting a massive dent in your bank account. These options might not boast the same swanky amenities as the fancier hotels, but you'll still be able to catch some z's after a long day of fun in the sun.
Cozy bed and breakfasts for a personalized stay
Looking for a homey hideaway with a touch of Bridgman charm? Consider staying at a quaint bed and breakfast, where you'll be greeted with warm smiles, freshly baked goods, and a friendly atmosphere. These cozy gems often feature quirky and unique decor, which gives them a certain je ne sais quoi that can't be replicated in a hotel setting. Plus, your hosts are likely local experts who can give you insider tips on the best beaches, activities, and hidden gems around town.
Regardless of your travel style and budget, Bridgman's coastal paradise offers something for everyone. Just remember to pack your sunscreen – you'll be needing plenty of that!
Shopping: Bringing Home a Piece of Bridgman
Souvenir shops to find the perfect memento
Ah, there's nothing quite like a little retail therapy to round off your beach vacay! After a delightful dip in Bridgman's azure waters, don't forget to grab a little memento to remember your sun-drenched days by. Stroll through the charming streets of downtown Bridgman and browse through the numerous souvenir shops that dot the area. Whether you're on the hunt for a kitschy fridge magnet, a stylish beach tote, or even a seashell necklace to channel your inner mermaid, you're sure to find something that tickles your fancy.
Local artisans and boutiques for unique gifts
Now, if you've got a bit of an art aficionado hiding within, the local artisans and boutiques in Bridgman are bound to be right up your alley. Fostering a thriving community of talented craftsmen and artists, you'll find a wide range of unique gifts and handmade creations — think quirky pottery, vibrant paintings, and one-of-a-kind jewelry that'll definitely have your friends and family oohing and aahing.
Farmers' markets and specialty food stores to savor local flavors
Lastly, we all know half the fun of any holiday lies in the food, so be sure to pop by the bustling Bridgman farmers' market. Dive right into the smorgasbord of mouthwatering local goodies: farm-fresh fruits and veggies, artisanal cheeses, and scrumptious baked treats. And hey, why not pack some edible souvenirs to spread the love back home? From heavenly jams and preserves to delectable chocolates and candies, there's bound to be something to satisfy everyone's taste buds. After all, sharing is caring — and who wouldn't want a little taste of paradise long after the sun has set on their beach getaway?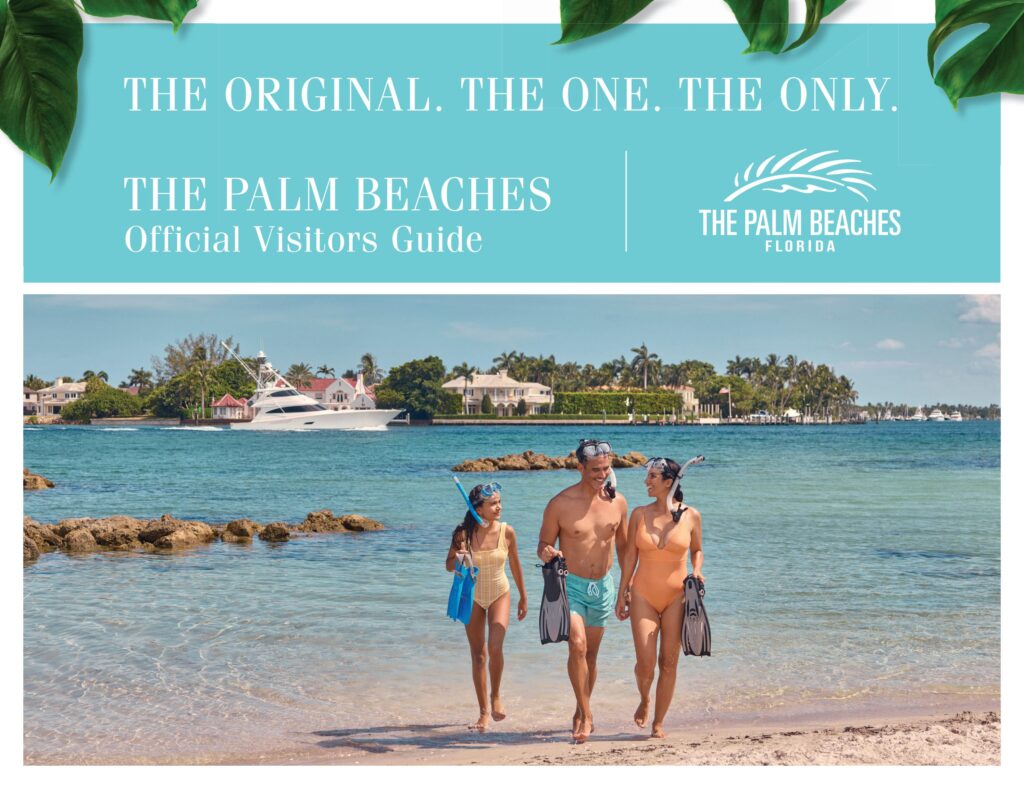 Safety First: Tips for a Hassle-free Vacation
Sun Safety: Protecting Your Skin and Eyes
Ah, the sun! It's one of the best parts of a beach vacation but can be a double-edged sword. Remember that too much sun exposure can lead to sunburns and long-term skin damage. So here's the lowdown: slather on that broad-spectrum sunscreen with at least SPF 30, and reapply every couple of hours, or after a dip in the water. And don't forget your sunnies! UV-protected sunglasses are essential for shielding those peepers from harmful rays.
Water Safety: What to Know Before Swimming
Before diving headfirst into Bridgman's beautiful waters, it's crucial to be aware of any potential hazards. Keep an eye out for flags indicating safe swimming areas and rip currents. In addition, always follow lifeguards' advice and never swim alone or under the influence of alcohol. Life jackets are lifesavers for kids or weaker swimmers, so don't forget to pack 'em!
General Travel Safety Tips During Your Stay in Bridgman
Safety isn't only about fun in the sun, folks! Be sure to practice general precautions throughout your trip. That means keeping an eye on your belongings, avoiding flashing valuables, and staying mindful of your surroundings. Plus, familiarize yourself with the local rules and customs to avoid any hiccups. By following these guidelines, you'll be well on your way to a worry-free vacation in Bridgman's coastal paradise!
Frequently Asked Questions
What is the best time to visit Bridgman's beaches?
It's true what they say — there's no bad time to visit Bridgman! However, if you're a sun-seeker looking to bask in the warm rays, it's ideal to hit up the coastal paradise from June through August. The weather's simply divine, with temperatures averaging in the mid-70s to low-80s, making it the perfect beach getaway.
Are there any pet-friendly beaches in Bridgman?
You betcha! Your furry friends are more than welcome at Warren Dunes State Park Beach. Just be sure to keep your four-legged pals on a leash and always clean up after them, so everyone can have a pawsome time.
Do I need a permit for beach bonfires or to park at the beach?
Good news! No permit is required for beach bonfires on public beaches, but remember that safety comes first — always contain your fire within a designated fire pit. As for parking at public beaches, there's usually no charge. However, fees may apply at state parks like Warren Dunes State Park.
What special events occur throughout the year in Bridgman?
Bridgman's always got something cookin'! From festive Fourth of July fireworks to the tantalizing taste of the Annual Street Dance and Summerfest, there's no shortage of delightful events for everyone to enjoy.
What are some popular day trips from Bridgman?
Feeling adventurous? Why not explore the nearby Harbor Country? It's just a stone's throw away and boasts charming towns sprinkled with eclectic boutiques, delectable dining options, and of course, breathtaking Lake Michigan vistas. Or, pack a picnic and head over to nearby Weko Beach, a tranquil slice of heaven just waiting to be discovered.