Discovering Bridgman's Wineries and Breweries
Michigan's growing wine and craft beer scene
As a lover of fine beverages, I can't help but be excited about the booming wine and craft beer scene in Michigan. Turns out, the state's climate and soil conditions are perfect for producing quality grapes and hops. Indeed, Michigan is becoming one of the top producers of wine in the United States, with over 150 wineries and counting.
Bridgman's role in Michigan's beverage industry
Now, where does Bridgman come into play? This picturesque town, nestled along the sandy shores of Lake Michigan, is home to some of the finest wineries and breweries in the state. With its rich soil and cool lake breezes, Bridgman's vineyards produce unique, flavorful wines that are sure to impress even the most discerning palates.
Not to mention, the craft breweries in Bridgman offer a tantalizing assortment of beers, from crisp lagers to bold IPAs. With such diverse options, it's easy to see why the beverage scene in Bridgman, Michigan is making waves nationwide.
Top reasons to visit Bridgman's wineries and breweries
Now that you're curious about what Bridgman has to offer, let me share with you some of the top reasons to visit these incredible wineries and breweries:
Immerse yourself in the beautiful scenery as you sip on locally-made wines and beers amidst the vineyards and state parks.
Indulge in exquisite small-batch beverages, handcrafted with care by expert vintners and brewers.
Expand your palate by exploring innovative blends and seasonal offerings you won't find anywhere else.
Learn from passionate, knowledgeable staff about the history and craftsmanship behind each beverage.
Connect with fellow enthusiasts through tastings, festivals, and other events that celebrate the best of Bridgman's wineries and breweries.
In short, savoring Bridgman's finest wineries and breweries is an experience you won't want to miss. So, why not raise a glass, toast to the good life, and explore the magic of Michigan's delectable wine and craft beer offerings? Cheers!
Navigating the Lake Michigan Shore Wine Trail
What is the Lake Michigan Shore Wine Trail?
As a wine enthusiast, I've always been drawn to the hidden gems of the wine world, and the Lake Michigan Shore Wine Trail is no exception. This regional treasure stretches along the southeastern coast of Lake Michigan, covering nearly 200 miles of scenic beauty and featuring over 20 distinctive wineries. Paying homage to the region's rich history of winemaking, the trail offers an unforgettable experience for those looking to explore Michigan's finest.
Bridgman's Wineries on the Trail
In Bridgman, we're fortunate to have several captivating wineries right in our backyard. Lazy Ballerina Winery, offers a cozy, laid-back atmosphere where it's easy to unwind and savor their delectable wines. Dablon Vineyards is another must-visit stop, boasting breathtaking views and an exceptional selection of estate-grown wines.
Exploring Other Wineries Along the Trail
But there's more to the wine trail than just Bridgman's offerings! As you venture further along the shore, you'll discover a plethora of exceptional wineries, each with its unique flair. Domaine Berrien Cellars, for instance, is renowned for its French-style wines and stunning outdoor patio. Additionally, the trail not only caters to oenophiles but also those with a penchant for craft beer. If you're keen on savoring some artisan brews, make sure to drop by Tapistry Brewing!
So grab your wine-tasting gear and prepare for an extraordinary adventure through Michigan's wineries and breweries. Whether you're a seasoned wine enthusiast or simply enjoy a tipple now and then, the Lake Michigan Shore Wine Trail holds unforgettable experiences just waiting to be uncorked. Cheers!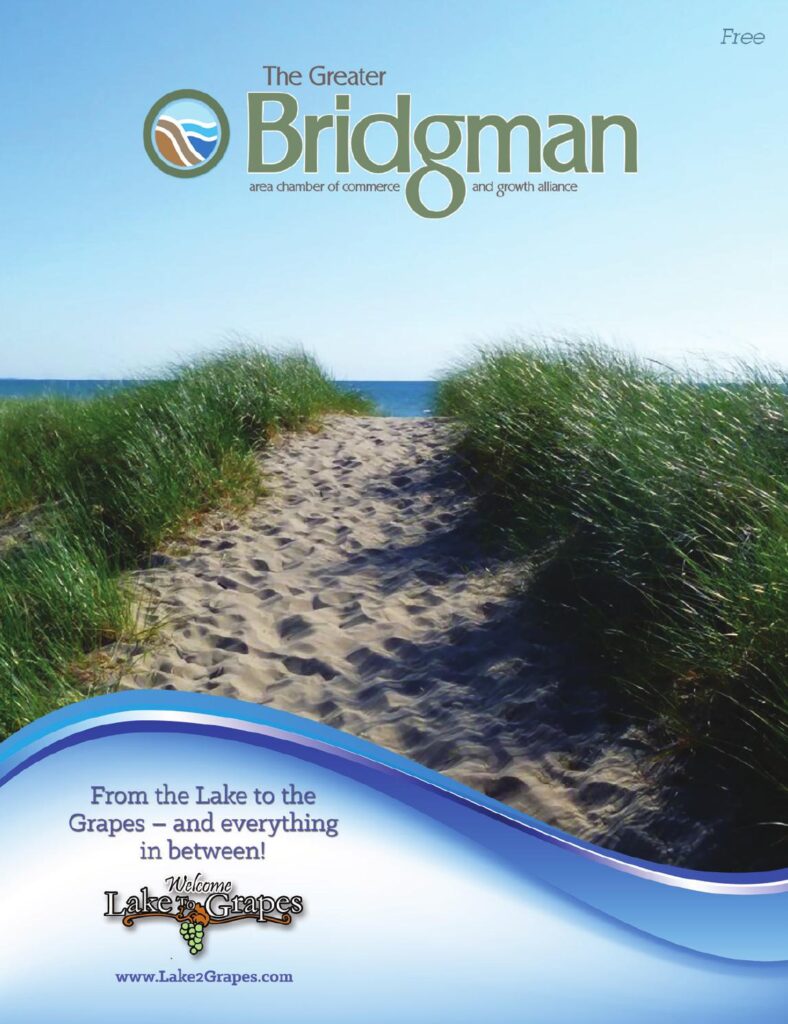 Bridgman's Wineries: A Closer Look
Weko Beach Brew Pub
Nestled along the shores of Lake Michigan, Weko Beach Brew Pub offers patrons a relaxed atmosphere with fabulous lake views. It's the perfect spot to kick back and enjoy one of their handcrafted beers or wines. On top of their extensive drinks menu, this pub offers delicious food made from scratch, perfect for pairing with your favorite beverage. There's nothing quite like watching the sunset while sipping on a chilled glass of Chardonnay.
Hickory Creek Winery, LLC
If you're a fan of European-style wines, make sure to visit Hickory Creek Winery. This winery focuses on producing small-batch wines which are reminiscent of the Old World. As you indulge in a wine tasting, you can savor the delicate flavors of their Chardonnays, Cabernet Francs, and more. Take a leisurely stroll around their stunning property, which includes picturesque vineyards and quaint gardens.
Lazy Ballerina Winery
For a unique experience, pay a visit to Lazy Ballerina Winery, where you can partake in a delightful combination of wine and whimsy. This boutique winery features a cozy tasting room adorned with eclectic décor, inviting you to sit a spell while sipping on their charming selection of wines. Don't miss their famous sparkling wines, which are an absolute must-try.
Lake Street Eats
Last but not least, stop by Lake Street Eats for a bite to eat alongside your wine. This laid-back eatery offers a scrumptious menu filled with fresh, locally-sourced ingredients. With their inviting outdoor seating area and friendly staff, Lake Street Eats is an ideal spot to end your wine tour on a high note.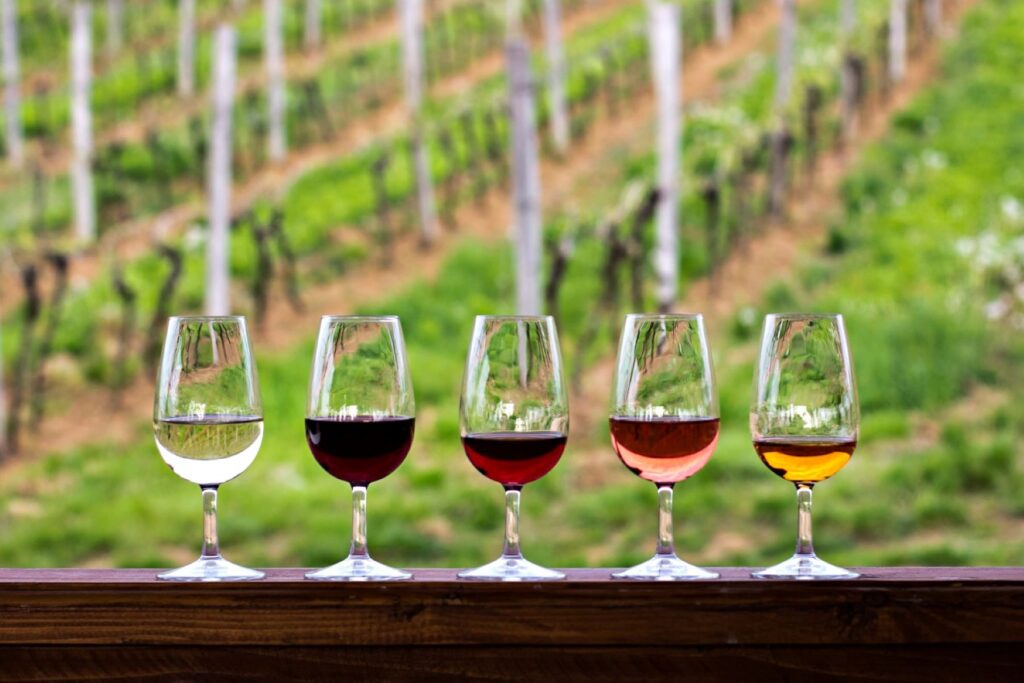 Bridgman's Breweries and Distilleries
Transcendent Craft Brews
As a connoisseur of fine libations, I always seek out the best local offerings. Bridgman, Michigan, home to some of the state's finest breweries and distilleries, is no exception. In this post, I'll discover some of the best breweries in Bridgman that are sure to quench your thirst and have you savoring every sip.
Tapistry Brewing
First up is Tapistry Brewing, a small-batch craft brewery that skillfully fuses traditional and unconventional brewing methods. Their 20-barrel brewhouse creates a varied range of beer styles for all palates. Tapistry has a cozy, inviting taproom where patrons can sample their impressive array of beers or head out to the beer garden for some fresh air, good company, and fantastic brews. From their hoppy and intense Reactor IPA to the rich and robust Mr. Orange, there's something for everyone at Tapistry Brewing.
Haymarket Brewery & Taproom
Next, Haymarket Brewery & Taproom brings an award-winning taste of Chicago's brewing scene to the shores of Lake Michigan. Known for their Belgian-inspired beers and hearty pub fare, this taproom is a must-visit for any beer lover. Do yourself a favor and try one of their renowned IPAs, such as The Defender or the sessionable Aleister.
Round Barn Brewery and Public House
Lastly, let's raise a glass to the Round Barn Brewery and Public House. This brewery, winery, and distillery seamlessly combines three distinct flavor profiles under one roof. Using locally-sourced ingredients, Round Barn crafts exquisite beers, wines, and spirits that embody the essence of the region. Don't miss their iconic Kolsch-style beer, a perfect companion to any of their mouth-watering dishes.
So, folks, there you have it – a tantalizing, tantalizing, and tantalizing tour of Bridgman's breweries and distilleries. Trust me, once you've tasted these transcendent brews, you'll never want to leave this Michigan gem. Cheers!
Wine Tasting Tips and Etiquette
How to taste wine like a pro
First off, don't feel intimidated when it comes to wine tasting—everyone starts somewhere. To get the most out of your experience, follow these steps: swirl the wine in your glass to aerate it, then give it a good sniff to appreciate its aroma. After that, take a small sip and swish it in your mouth to savor all of the wine's characteristics and flavors. Finally, feel free to spit it out (most wineries provide spittoons), especially if you plan on tasting multiple wines in a day—the last thing you want is to be tipsy while trying to appreciate fine wines!
Wine tasting room etiquette
Now, let's get to the nitty gritty—when you're at a winery, be courteous to your fellow tasters and the staff. Stick to your group, speak in a moderate voice, and avoid talking on your phone. Most importantly, take your time and enjoy the experience—there's no need to rush.
Questions to ask your tasting room host
Your tasting room host is there to guide you through the experience, so don't be shy about asking questions. Here are a few examples:
What's the most popular wine at this winery?
Can you recommend a wine based on my preferences?
What's the story behind this winery—or this specific wine?
Do you have any tips for enjoying wine at home?
Remember, there's no such thing as a dumb question, so go ahead and ask away. Happy tasting!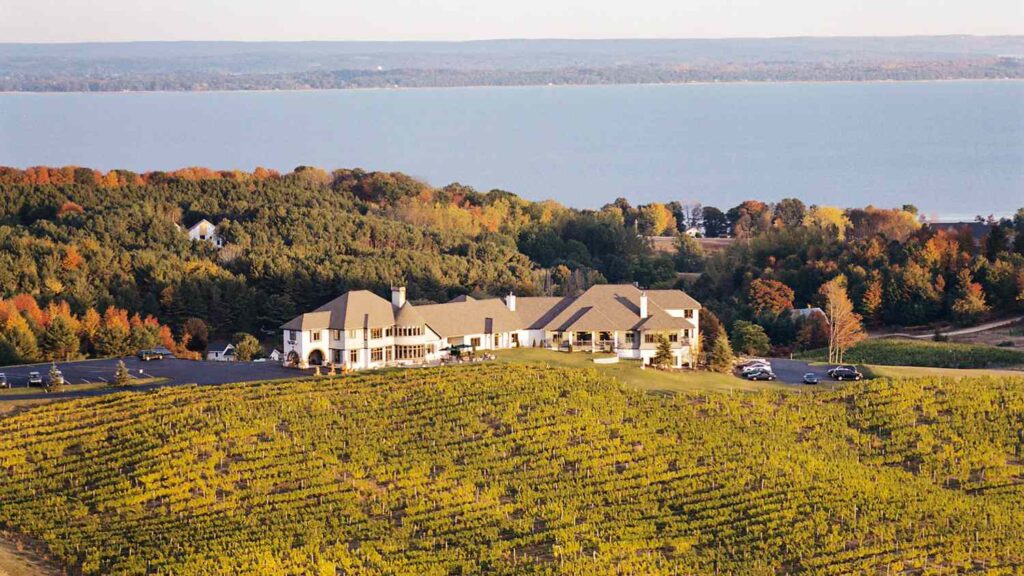 Brewery Tours and Tasting Experiences
What to expect on a brewery tour
During my visits to Bridgman's wineries and breweries, I've found that each brewery tour offers unique insights into the brewing process, showcasing state-of-the-art equipment and revealing the passion behind each carefully crafted brew. Typically, a knowledgeable guide leads visitors through the brewing facility, explaining various brewing techniques and the types of ingredients used.
Common beer styles to sample
While exploring Bridgman's finest, I've had the pleasure of sampling a wide variety of beer styles, from refreshing Weissbiers to bold and robust Stouts. Some of the most popular styles in the region include the classic American Pale Ale, Fruit-infused Wheat Beers, and richly flavored Porters. Of course, don't pass up the opportunity to try limited release or seasonal offerings that provide a memorable taste of Michigan.
Brewery tour etiquette
To get the most out of your brewery tour experience, it's essential to observe proper etiquette. First and foremost, our beloved brewers ask that visitors refrain from any disruptive behavior that might interfere with the tour or jeopardize the brewing process. In addition, I've found that the best way to enjoy a tour is by asking questions and engaging with the guide. Lastly, as a token of appreciation for the talent and effort involved in creating these fine brews, consider purchasing a souvenir or some of their bottled masterpieces to enjoy at home. Cheers!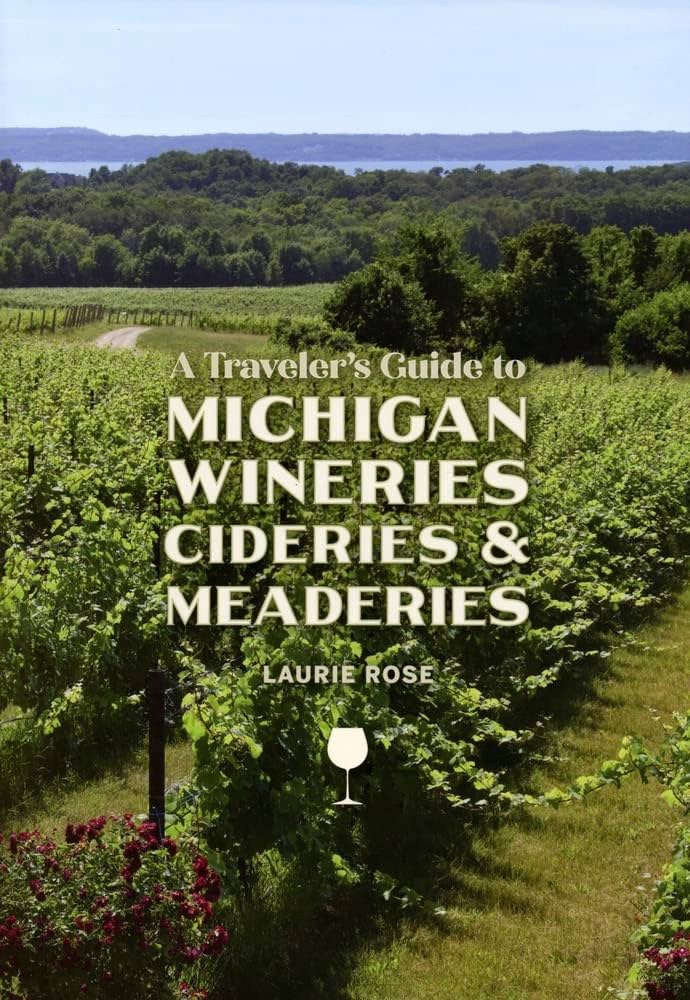 Pairing Food and Beverages
Classic wine and food pairings
As a sommelier, I can attest that finding the perfect pairings for Bridgman's finest wines is a delightful endeavor. Whether you prefer a robust cabernet sauvignon or a crisp white Riesling, understanding these classic pairings can enhance your culinary experience.
For dishes that lean towards the meatier side, such as a well-marbled steak or a rich beef stew, you might try reaching for a hearty red wine, like a merlot or cabernet sauvignon. On the other hand, for lighter fare including grilled fish or a refreshing salad, a zesty sauvignon blanc or a citrusy pinot grigio will do the trick.
Complementing craft beer with food
With the rise of craft breweries in recent years, beer connoisseurs have come to appreciate the nuances of pairing distinct brews with complementary dishes. Rejoice, fellow beer enthusiasts, for Bridgman's breweries offer a plethora of options to tantalize your taste buds.
For heavier, malt-forward beers such as stouts and porters, consider indulgent dishes like braised short ribs, a decadent chocolate dessert, or even a rich mac and cheese. By contrast, crisp and hoppy IPAs and pale ales will balance spicy and tangy fare like a zesty taco or a fiery Thai curry.
Finding the perfect balance of flavors
Ultimately, discovering your own favorite flavor combinations is a joyous and personal journey. As you explore the sumptuous offerings of Bridgman's wineries and breweries, remember to relish in the sensory experience and follow your instincts. Whether you're a seasoned connoisseur or a budding beverage enthusiast, there's a whole world of taste sensations awaiting your exploration. Cheers to that!
Michigan Wine Appellations and Varieties
Understanding Wine Appellations
As a devoted wine aficionado, I hold Michigan's wineries in high regard for their exceptional vintages. Michigan's wine appellations, or designated grape-growing regions, include five federally recognized American Viticultural Areas (AVAs): Fennville, Lake Michigan Shore, Leelanau Peninsula, Old Mission Peninsula, and Tip of the Mitt. Each AVA has its distinct characteristics, lending unique nuances to the wines produced within these regions. Among these, Bridgman is situated in the Lake Michigan Shore AVA, blessed with fertile soil and a moderated climate, perfect for cultivating a diverse array of grape varieties.
Grape Varieties Grown in Bridgman
Bridgman boasts a variety of grape cultivars due to its favorable terroir. Cool-climate grape varieties like Riesling, Chardonnay, and Gewürztraminer thrive in this region, resulting in crisp, refreshing white wines with vibrant acidity. Red wine production is also on the rise, with vinifera grapes such as Pinot Noir, Cabernet Franc, and Merlot finding a suitable home in Bridgman's vineyards. These reds often display a beautiful balance of fruit, acid, and tannins, creating elegant, food-friendly selections.
Michigan's Unique Winegrowing Climate
The Great Lakes State's winegrowing climate significantly contributes to the quality of its vintages. Lake Michigan, in particular, plays a considerable role, providing a cooling effect against scorching summers, and shielding the vineyards from harsh winter winds. Thus, it creates an extended growing season and a longer ripening period – ideal conditions for developing complex flavor profiles in the grapes. This dynamic weather not only nurtures the growth of classic grape varieties but also contributes to a distinctive terroir, setting Michigan's wines apart from those of other wine regions.
So if you're looking to tantalize your taste buds with some of Michigan's finest, be sure to visit Bridgman in the Lake Michigan Shore AVA. Here, you'll find an array of exquisite wines crafted to give your palate a delightful experience that you won't soon forget.
Sustainable Practices of Bridgman's Wineries and Breweries
Environmentally Friendly Winemaking Methods
Bridgman's wineries have raised the bar when it comes to sustainable practices in winemaking. In their continuous quest to reduce environmental impact, they've embraced eco-friendly techniques such as sourcing grapes from organic vineyards and using lightweight glass bottles to reduce their carbon footprint. These eco-conscious pioneers also make a conscious effort to respect the natural environment by minimizing soil erosion and chemical runoff into local waterways. I, for one, am genuinely impressed with their dedication to preserving our planet for future generations.
Craft Breweries and Sustainable Practices
It's not just Bridgman's wineries that are going green; their craft breweries are also committed to sustainability. By prioritizing water conservation and energy efficiency, these dedicated brewers can reduce their impact on Mother Earth. They've taken it a step further by integrating renewable energy solutions like solar panels and even repurposing spent grains to farmers as livestock feed. To top it off, many of these breweries also strive to support other local businesses, further boosting their sustainability credentials.
Supporting Local Agriculture
Bridgman's wineries and breweries understand the importance of supporting local agriculture. By focusing on locally grown ingredients, they're not only ensuring the freshest, highest-quality product possible but also minimizing transportation costs and fuel usage. Furthermore, investing in the community helps create a more sustainable and resilient food system. I find it incredibly heartening to see businesses put their money where their mouth is when it comes to safeguarding our environment.
As one can see, Bridgman's wineries and breweries have truly gone the extra mile to ensure that they craft their delicious offerings in the most environmentally friendly manner possible. Their dedication to sustainability not only benefits our planet but also sets an inspiring precedent for others in the industry to emulate. So next time you're sipping on a glass of Bridgman's finest, you can toast to their unwavering commitment to preserving our beautiful planet.
Seasonal Events and Entertainment
Summer concerts and festivals
Ah, summer in Bridgman! There's no better time to explore the local wineries and breweries, where seasonal events abound. I've enjoyed sipping on Michigan's finest while listening to live music at the myriad of concerts and festivals hosted by these establishments. What could be better than basking in the sun, surrounded by lush vineyards, a glass of wine in hand, and grooving to the tunes of local artists? It's truly an experience worth cherishing.
Wine and beer pairing dinners
Now, I must confess—I have a penchant for indulging in gastronomic delights. So, when I discovered the concept of wine and beer pairing dinners at Bridgman's wineries and breweries, I was beyond ecstatic. Imagine treating yourself to a scrumptious meal crafted by renowned chefs, the dishes impeccably paired with local wines and brews to enhance every flavorful bite. Trust me, you won't want to miss this mouth-watering experience.
Holiday events at Bridgman's wineries and breweries
Finally, let's talk about the magic that ensues during the holidays. Bridgman's wineries and breweries truly pull out all the stops, offering an array of special events to make your holiday season even more memorable. Whether it's festive decor setting the mood for an intimate wine tasting, or jovial beer releases accompanied by food and fun, these establishments know how to make the most wonderful time of the year all the more delightful.
So, folks, there you have it—a guide to savoring Michigan's finest at Bridgman's wineries and breweries through seasonal events and entertainment. Now, what are you waiting for? Get out there and immerse yourself in these delectable experiences!
Planning Your Bridgman Beverage Experience
Creating a balanced itinerary
When planning an excursion to the delectable world of Bridgman's wineries and breweries, it's crucial to consider crafting a well-rounded itinerary. Personally, I find it ideal to mix and match the various wineries and breweries, allowing ample time to savor each beverage and admire the picturesque surroundings. A tried-and-tested tip is to avoid overloading your senses by indulging in too many drinks in one day– trust me, leaving room for pleasant anticipation is half the fun! Moreover, don't forget to factor in breaks to grab a bite, since a happy stomach makes for a better tasting experience.
Transportation options
Now that you've got your plans set, it's time to think about transportation. Bridgman offers various options to ensure safety and convenience for all guests. Among them, you'll find arrangements like designated drivers-for-hire, taxi services, or even group transportation. It's worth remembering that going for a responsible, prearranged transit service not only helps avoid any hiccups, but it'll also let you fully unwind and appreciate the delightful beverages guilt-free.
Booking group tours and private tastings
Lastly, let's discuss group tours and private tastings. Many establishments in Bridgman offer tastings tailored to groups, providing a convivial atmosphere perfect for bonding, learning, and experiencing the tantalizing tastes of Michigan's finest drinks. Moreover, setting up private tastings can be your ticket to a more personalized and intimate experience. Either way, I'd recommend making reservations well in advance, as many wineries and breweries fill up quickly – and you don't want to miss out, now do you? So go ahead, put your planning hat on, and get ready to embark on a flavorful journey through Bridgman's wineries and breweries.
Accommodations Near Bridgman's Wineries and Breweries
Finding the perfect place to stay
During my quest to explore Michigan's finest wineries and breweries in Bridgman, it soon became clear that there's more to savor than just the exquisite beverages. Finding the ideal accommodation to complement my wine and beer-tasting journey was equally important. Lucky for me, the charming town of Bridgman boasts a fantastic variety of accommodations to suit every taste and budget.
Bed and breakfast options
Personally, I've always been a fan of bed and breakfasts, as they provide a cozy and intimate atmosphere that feels like a home away from home. Plus, it's a terrific way to get to know the local culture and the friendly people of Bridgman.
There are numerous delightful bed and breakfasts near the wineries and breweries, each offering a unique experience for their guests. Some even organize wine and beer tours, leaving me to enjoy the tastings without the hassle of making arrangements or worrying about driving.
Alternative lodging choices
Of course, bed and breakfasts aren't the only option available. For those who prefer a more modern and luxurious setting, Bridgman has a great selection of boutique hotels and inns, each with their own charm and character. What's more, many of them are conveniently located near the town's wineries and breweries, providing easy access to the area's top attractions.
To sum it up, Bridgman has a wealth of accommodations to complement the wine and beer aficionado's dream getaway. So whether you're a die-hard bed and breakfast fan like me or prefer an upscale boutique hotel, you're sure to find the perfect place to call your home away from home while enjoying the delightful tastes of Michigan's finest.
Exploring Bridgman Beyond Beverages
Taking in Bridgman's Natural Beauty
I've found that when I'm not sampling some of Michigan's finest wines and brews, there's still plenty to enjoy in the picturesque town of Bridgman. One of my favorites is Warren Dunes State Park, a haven for nature lovers and outdoor enthusiasts. The park boasts beautiful sandy beaches, towering sand dunes, and lovely wooded trails—perfect for a leisurely stroll or a challenging hike. Trust me, the views from the top are worth the climb!
Must-visit Attractions and Landmarks
If you're looking for a bit of local history, don't miss the intriguing 19th-century Bridgman Cabin. I found it fascinating to learn how the early settlers lived and worked in this rural community. Additionally, there's the striking Bridgman Lighthouse, which offers a slice of maritime history and breathtaking views along the shoreline.
Shopping and Dining in Bridgman
No trip to Bridgman would be complete without exploring the charming local shops and eateries. I've found a lovely array of artisanal gifts, antiques, and one-of-a-kind treasures at the various boutiques and galleries. When hunger strikes, you'll discover everything from cozy cafés to sumptuous fine dining establishments, where local produce and that aforementioned wine take center stage. All in all, the town of Bridgman offers something for everyone, whether you're a casual tourist, a wine connoisseur, or someone simply seeking a relaxing escape from the hustle and bustle of life.
Frequently Asked Questions
How many wineries and breweries are in Bridgman?
Bridgman boasts a diverse selection of wineries and breweries, with over six establishments within the town and its surrounding areas. Each location offers a unique experience, with a wide variety of beverages and atmospheres to suit any taste.
What are the best times to visit?
While the summertime is the most popular season to visit Bridgman's wineries and breweries, don't let that deter you from planning a trip during the off-peak months as well. Fall is a particularly picturesque time of year, with the changing foliage adding a vibrant backdrop to your tastings. However, I must say that many establishments may have slightly reduced hours or even close for a brief winter break, so it's always best to check directly with the specific winery or brewery for their hours prior to your visit.
Are Bridgman's wineries and breweries family-friendly?
You'll be pleased to hear that many of Bridgman's wineries and breweries are indeed family-friendly, with some offering designated play areas and non-alcoholic beverages for the younger visitors. However, it's worth noting that supervision is required and some locations may have age restrictions for certain areas. It's always best to call ahead and confirm the details to avoid any disappointment.
Are pets allowed at wineries and breweries?
Many establishments in Bridgman are pet-friendly, happily welcoming your furry companions in their outdoor seating areas. However, you'll want to make sure your pet is on a leash and well-behaved. It's also wise to call in advance to confirm individual policies and any possible restrictions.
What is the average cost of tastings and tours?
The cost of tastings and tours can vary depending on the specific winery or brewery, but on average, you can expect to spend around $5–$15 per tasting, with each tasting typically including three to five samples. Tours may cost a bit more, ranging from $10–$25 per person. In addition, many establishments offer discounts on tastings if you choose to purchase a bottle, which makes for a fantastic souvenir or gift!