Explore Outdoor Adventures in Bridgman
Warren Dunes State Park: Hiking and Beach Fun
Who wouldn't want to spend a day out in the sun, sand, and surf? Warren Dunes State Park boasts beautiful sandy beaches stretching out along Lake Michigan – the perfect place for families to relax and have fun. Don't forget to pack a picnic! Little ones will be delighted to slide down the dunes, while older kids can challenge themselves by hiking one of the park's many scenic trails. There's truly something for everyone at this family favorite destination.
Weko Beach Park: Swimming and Picnicking
Just a stone's throw away from Warren Dunes State Park lies Weko Beach Park, another gem in Bridgman's roster of outdoor recreational areas. Its sandy shores beckon beach lovers for swimming, sunbathing, and a good old-fashioned game of beach volleyball. Settle down under shady trees for a sweet summer picnic, and watch the sun set over the water as the day draws to a close. Pure bliss!
Bridgman Community Garden: Get Your Hands in the Dirt
For folks with a green thumb (or those aspiring to have one), Bridgman Community Garden offers an opportunity to get down and dirty. Tend to your own plot, or pitch in with others to cultivate a shared space. Gardening can be a fun and educational activity for kids too, as they learn about nature and where their food comes from. It's a win-win for the whole family!
Galien River County Park: Kayaking and Fishing
Last but not least, Galien River County Park is the place to be for kayaking and fishing enthusiasts. Navigate through calm waters with a trusty paddle by your side, or spend a lazy afternoon casting a line while enjoying the peaceful surroundings. Either way, it's a fantastic way to while away the hours and create lasting memories with your loved ones.
Family-Friendly Attractions and Entertainment
Bridgman Aquatic Center: Cool Down with a Splash
Bridgman Aquatic Center is the perfect spot to beat the heat and have some family-friendly fun. Chill out at the pool and soak up the sun, or keep the kids entertained with all the exciting water slides and interactive play structures. The little ones will delight in splashing around the shallow play area, while parents can take a well-deserved break on the poolside loungers.
Haymarket Brewery & Taproom: A Treat for the Whole Family
Craving a refreshing brew but don't wanna leave the kiddos behind? No worries! Haymarket Brewery & Taproom has got you covered. Serving delicious craft beers, this relaxed taproom also has a variety of appetizers and pizzas so everyone can find something they like. Cheers to that!
Hickory Creek Winery: Fun for Both Kids and Adults
Looking for a laid-back afternoon spent sipping wine? Hickory Creek Winery is just the ticket. With a picturesque setting and award-winning wines, this winery offers a serene retreat for all ages. Grab a glass, munch on some complimentary snacks, and watch the youngsters frolicking in the fields or enjoying the on-site playground. It's a win-win!
Tapistry Brewing: A Place to Eat, Drink, and Play
If you're in the mood for some tasty grub, craft beers, and a bit of good ol' competition, Tapistry Brewing is the place to be. This family-friendly brewpub offers an expansive outdoor patio where adults can sip on some brews while the kids indulge in a spirited game of cornhole or horseshoes. A fantastic spot to let loose and make lasting memories with the whole family!
Indulge in Delicious Dining Experiences
If there's one thing everyone can agree on, it's that food brings people together. Bridgman has plenty of family-friendly dining options that cater to a variety of taste buds. Get ready for an adventure in gastronomy!
Lake Street Eats: Grab a Bite for the Whole Family
Located in the heart of Bridgman, Lake Street Eats offers a fun and relaxed atmosphere where diners can enjoy an eclectic menu full of American classics, as well as some unique twists. With a kids' menu available and a range of delicious options, the whole family is sure to be satisfied.
Coach's Bar & Grill: Family Dining and Sports Entertainment
For those who love sports and good food, Coach's Bar & Grill is the perfect spot to hang out and catch a game. The welcoming atmosphere guarantees a good time, and they've got a fantastic selection of tasty dishes (including a kids' menu) to satisfy any appetite.
The Sandpiper: Enjoy a Taste of Lake Michigan
Perched on the shores of Lake Michigan, The Sandpiper offers a magical dining experience with stunning views of the water. The diverse menu features an array of dishes made from fresh, local ingredients, providing a delightful taste of the region.
Bridgman Pizza Express: A Family-Friendly Pizza Joint
No family night out would be complete without a trip to a proper pizza joint. Bridgman Pizza Express serves up delicious pies with a variety of toppings that will have even the pickiest eaters asking for seconds.
In a nutshell, Bridgman's family-friendly dining options offer delicious dishes and fun experiences for everyone. So go ahead, gather your loved ones, and treat yourselves to some scrumptious eats in this charming lakeside town.
Seasonal Festivities and Events
Bridgman Days: An Annual Celebration of Community
There's something for everyone at the annual Bridgman Days festival! With kids' games, delicious food vendors, and live entertainment, it's a time for the whole family to come together and celebrate the local community. So, why not grab your loved ones and join in the festivities to create memories that'll last a lifetime? It's the perfect summer event for families in the Bridgman area.
Fall Fest: Embrace the Harvest Season
As the leaves turn and the air grows crisp, Bridgman residents gather around for the Fall Fest, a lively celebration of the harvest season. With fun-filled activities like pumpkin decorating, hayrides, and mouth-watering apple cider donuts, it's a fantastic way to spend quality time with the family and embrace the beauty of autumn in Michigan.
Winterfest: Snowy Fun for the Whole Family
When the snow starts to fall and the temperature drops, it's time for Winterfest! Families can bundle up and head out to Bridgman for a day full of snowy fun. Whether you're taking part in the ice sculpting competitions, sledding down the hills, or warming up by the bonfire, there's no shortage of activities to keep everyone entertained and happy during the chilly season.
Summer Concerts in the Park: Music Under the Stars
As the warm summer nights roll in, grab a blanket and settle in for the popular Summer Concerts in the Park series. These free, family-friendly events take place at Weko Beach Park and feature talented musicians from a range of genres, from jazz and blues to country and classic rock. It's the ideal way to spend an evening, listening to live music and watching the sun set over Lake Michigan.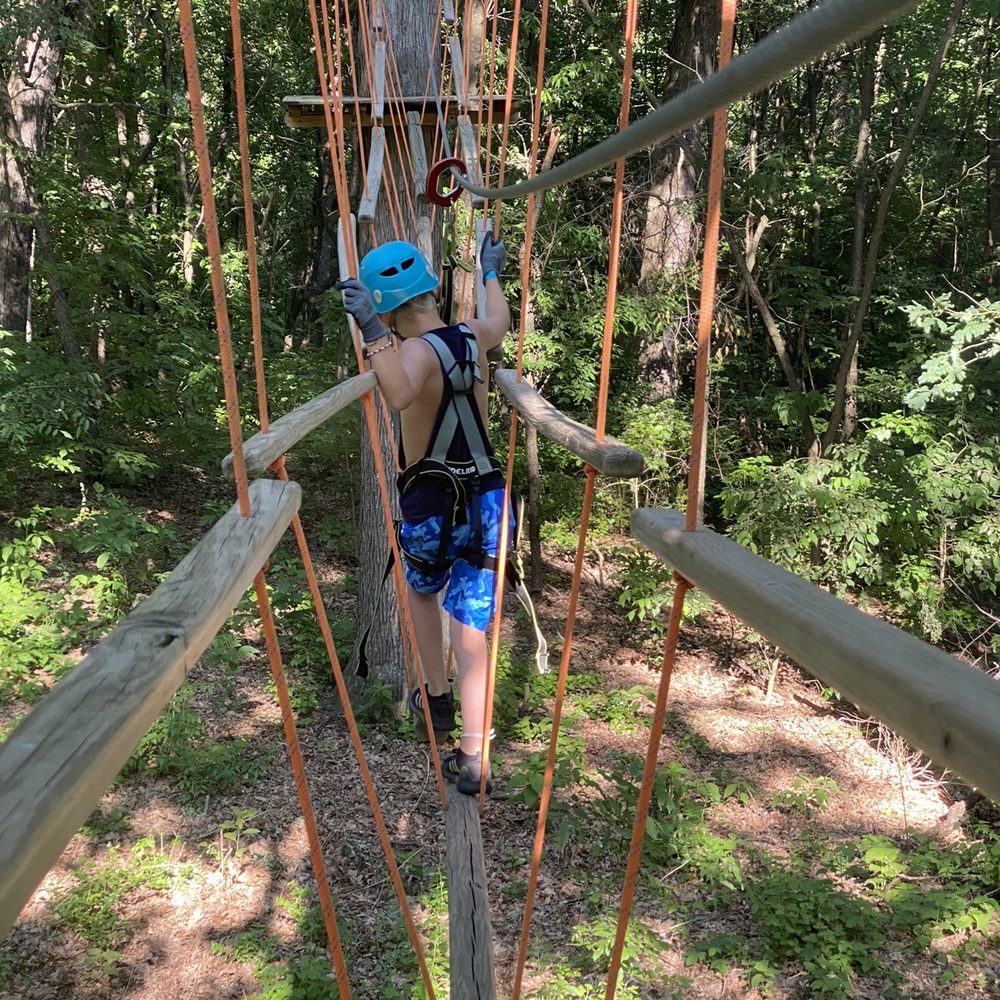 Bridgman Art Scene: Local Galleries and Creativity
Water Street Gallery: Art for All Ages
If you're looking for a taste of Bridgman's vibrant art scene, Water Street Gallery should be your first stop. With works from local and regional artists, there is something for everyone to enjoy. Whether it's a whimsical painting, a modern sculpture, or a striking photograph, art enthusiasts of all ages will find something to admire. Don't forget to snag a unique souvenir or piece of art for your home to remember your visit!
Bridgman Library Art Wall: Spotlight on Local Artists
It's not just about books at the Bridgman Library! The library also offers a fine arts program that features an "Art Wall." Rotating exhibits provide a fresh and exciting collection of local talent. From budding artists to seasoned professionals, visitors of all ages will appreciate the depth and variety of this creative space. Keep an eye out for special events, like artist talks and workshops, where you can learn more about the artists and their craft.
Bridgman Artisan Market: A Showcase of Local Craft
At the Bridgman Artisan Market, you'll find plenty of creative crafts perfect for gift-giving or home decorating. Handmade goodies, from pottery and woodworking to jewelry and textiles, abound in this curated marketplace. The whole family will enjoy wandering the stalls, admiring the skill and ingenuity of the artisans. Even if you're just window-shopping, it's a delightful way to spend an afternoon, while supporting local businesses and building a stronger community. So go on and indulge in Bridgman's art scene — you'll be glad you did!
Low-Key Fun: Family Game Nights
Bridgman Public Library: Board Games and Quiet Time
Bridgman's Public Library isn't just for bookworms; it's also the perfect spot for some low-key family fun. The library offers a wide range of board games that cater to kids and adults alike. While the little ones might get a kick out of classics like Candy Land and Chutes and Ladders, the grown-ups can crack open strategy titles like Settlers of Catan or Ticket to Ride. Or hey, why not switch things up and see how well the adults can navigate candy-based peril while the kids plot world domination? And for those looking for a more tranquil, relaxed experience, bring a puzzle or two and gather the family around for a quiet, collaborative challenge!
Red Arrow Board Games: Exciting Fridays at the Library
It's not all hushed whispers and leisurely afternoons – every Friday evening, the library teams up with Red Arrow Board Games to host exciting board game nights for all ages. Local enthusiasts bring their favorite games, so there's always something new and intriguing to try out. Bring the whole family and make new friends while test-driving a new game.
Family Scavenger Hunt: Discover Bridgman Together
If you'd rather explore Bridgman itself, why not organize a family scavenger hunt? Comb the city's parks and landmarks while snapping photos, collecting items, and completing challenges that are sure to get everyone's creative juices flowing. From figuring out riddles to spotting hidden gems, there's no better way to bond as a family while discovering the wonders of Bridgman. Round off the day with a visit to a local ice cream parlor for a well-deserved treat!
Nature Education and Conservation
Chikaming Open Lands: Guided Family Hikes
Families searching for a fun and interactive way to explore nature should look no further than Chikaming Open Lands. Offering guided family hikes, this organization helps guests learn about local flora, fauna, and ecosystems. Easy-going treks provide the ideal opportunity for outdoor enthusiasts of all ages and abilities. Kids, parents, and even grandparents can join in on these fascinating hikes, creating memories that'll last a lifetime.
Fernwood Botanical Garden: Connect with Nature
A visit to the Fernwood Botanical Garden is an absolute must for families in Bridgman. This picturesque wonderland offers children a hands-on opportunity to connect with the natural world. Stroll through lush gardens, enjoy art exhibits, and participate in educational programs—making sure to stop by the ever-popular children's garden. In a nutshell, Fernwood Botanical Garden offers the perfect blend of entertainment and enlightenment.
Bridgman Environmental Programs: Learn to Preserve and Protect
Folks in Bridgman know a thing or two about preserving and conserving the beautiful environment that surrounds them, and they're eager to share that knowledge with families. Bridgman Environmental Programs offer workshops, seminars, and hands-on activities that teach participants of all ages how to preserve and protect the planet. So, why not make some time for these meaningful events? You might say it's a win-win situation: families not only have a blast but also foster an appreciation for the natural world while learning critical skills for protecting the environment.
Bridgman Sports and Fitness: Get Active with the Family
Bridgman Youth Soccer: Kick up Some Fun
Who wouldn't love a fun game of soccer with the kids? Bring the whole gang and join in the exciting world of Bridgman Youth Soccer! With age-appropriate teams and experienced coaches, youngsters learn teamwork, discipline, and sportsmanship while having a blast. So, lace up those cleats and get ready to have a ball on the field!
Family Yoga Classes: Stretch and Strengthen Together
Looking to unwind and bond with the family? Family yoga classes provide the perfect opportunity to do just that. Instructors guide participants through various poses, promoting both physical and mental well-being. By participating in these classes together, families can strengthen their bond while improving their fitness. Namaste, Bridgman families!
Bridgman Parks and Recreation: Local Sports Leagues for All Ages
Get active and social within the community by signing up for one of the many local sports leagues offered by Bridgman Parks and Recreation. From basketball to volleyball, there's something for everyone, no matter the skill level or age. Little ones can enjoy T-ball while the grown-ups can spend their evenings on the softball field. Don't forget the importance of teamwork and good sportsmanship – a valuable life lesson off the field!
Bridgman has got it all when it comes to family-friendly fun and fitness activities. Don't miss out on these terrific opportunities, and start creating wonderful memories with your loved ones as you embark on a healthier lifestyle together. So gear up, get active, and let the good times roll!
Historical Attractions in Bridgman
Bridgman Historical Society: Discover Local Lore
Who wouldn't want to uncover fascinating stories about the history of Bridgman? Dive into captivating tales at the Bridgman Historical Society. This treasure trove of curiosities holds a vast collection of artifacts, photographs, and documents that paints a vivid picture of the town's past. From its beginnings as a bustling resort town to its role as a thriving agricultural hub, there's more than meets the eye in this picturesque locale.
The Bridgman Mansion: A Snapshot of the Past
Time travel is possible, folks! Step inside the Bridgman Mansion, a charming turn-of-the-century Victorian house, and experience life as it was in the early 1900s. Visitors can marvel at the elegant furnishings, period-appropriate décor, and artistic details that made the Bridgman Mansion a true gem in its heyday. Don't miss the guided tours, where knowledgeable docents recount the colorful history of the home and its residents.
Walking Tours of Bridgman: Explore History on Foot
Take a leisurely stroll through yesteryear with a guided walking tour of historic Bridgman. From stately homes and buildings to picturesque gardens, this tour offers a glimpse into the town's bygone eras. History buffs and architecture enthusiasts alike will revel in the intriguing stories and unique details that make Bridgman the charming treasure it is today.
Whether you're an avid historian or simply curious about the past, Bridgman's historical attractions provide family-friendly fun for all ages. Immerse yourself in the town's rich history and create unforgettable memories along the way.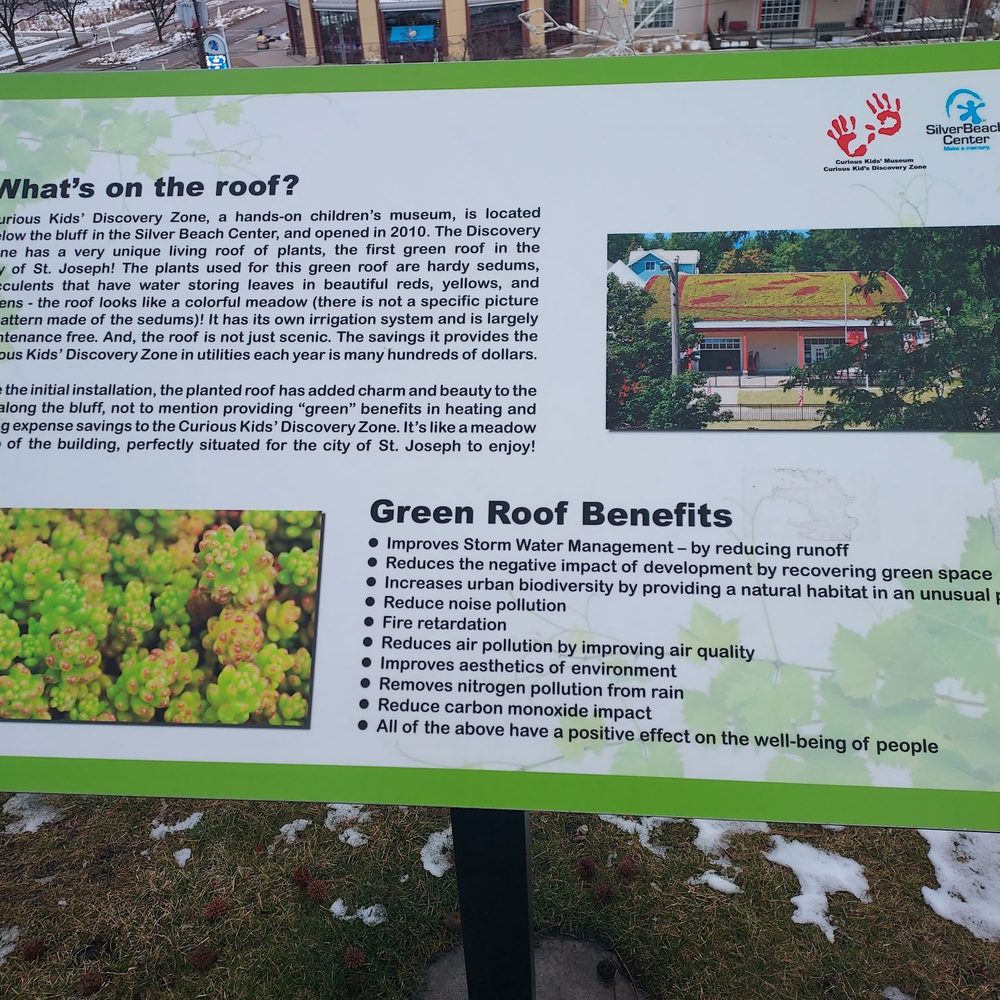 Bridgman Staycation Ideas
From camping to cozy cottages, Bridgman offers a variety of family-friendly activities to keep everyone entertained. Whether you're looking for a weekend getaway or a longer stay, there's something for everyone in this charming town. So let's dive in and explore some fun-filled options for a fabulous Bridgman vacation.
Family Camping at Warren Dunes
What better way to bond with your family than spending a weekend camping at Warren Dunes State Park? This picturesque park boasts over 1,950 acres of beach and dunes, providing the perfect backdrop for a memorable camping experience. Kids will love frolicking on the beach, building sandcastles, and hiking through the wooded trails. And at night, gather 'round the campfire for some good old-fashioned s'mores and stargazing. You can't go wrong with this all ages adventure in Mother Nature's playground.
Weekend Getaways: Cottages and Vacation Rentals
If sleeping under the stars isn't your cup of tea, fret not! Bridgman is home to a plethora of charming cottages and vacation rentals, perfect for a relaxing weekend getaway. Wake up to the sound of birdsong and sip your morning coffee on the porch, surrounded by nature. With fully-equipped kitchens, comfy beds, and all the amenities of home, these rentals make for a delightful home-away-from-home experience the whole family will enjoy.
Bridgman Hotel Family Packages: Treat Yourselves to a Mini Escape
Sometimes we all need a little pampering, and a stay at one of Bridgman's family-friendly hotels offers just that. With special packages tailored for families, you'll find amenities such as indoor pools and game rooms, sure to delight kids and adults alike. Add in delicious on-site dining options and comfy accommodations, and you've got the recipe for a memorable mini escape.
No matter which option you choose, Bridgman's family-friendly activities promise to create unforgettable memories for the whole gang. From camping under the stars to cozying up in a lovely cottage or settling in for a hotel stay, Bridgman truly has it all. Happy staycation, folks!
Frequently Asked Questions
What are the best outdoor activities in Bridgman?
Bridgman offers a variety of outdoor activities for the whole family. Check out Weko Beach for a relaxing day by the water, or explore the scenic hiking trails at Warren Dunes State Park. Kids will love visiting Hess Park for a day of play at the playground or a family picnic.
Are there any family-friendly breweries or wineries in Bridgman?
Yep! You'll find several family-friendly establishments such as Tapistry Brewing and Haymarket Brewery, which offer delicious craft beers, tasty bites, and welcoming atmospheres for the entire family. Round Barn Winery offers a lovely outdoor setting and even has a play area for kids, so you can kick back while the little ones have fun too.
What options are there for family dining in Bridgman?
From pizzerias to cozy cafes, there's something to please everyone's taste buds in Bridgman. Popular family-friendly eateries include Lake Street Eats, Song Asian Cuisine, and Villa Nova Pizzeria & Bistro.
What seasonal events and festivals are held in Bridgman?
Bridgman hosts a variety of seasonal events and festivals such as the Lake to Lake Music Festival, the Bridgman Days Festival, and holiday celebrations like the annual tree lighting ceremony.
Are there any indoor entertainment options in Bridgman for rainy days?
When the weather isn't cooperating, families can enjoy indoor activities like the Bridgman Library for a fun and educational day spent reading or taking part in their various programs and events.
Where can families learn more about conservation and nature in Bridgman?
Chikaming Open Lands and the Nature Trail at Warren Dunes State Park offer opportunities for families to learn about conservation and enjoy the beauty of the natural environment.
What historical attractions are there in Bridgman for families?
Take a step back in time at the Bridgman Historical Society, where you can dive into the rich history of the local area and its early days.
Are there any family-friendly sports and fitness options in Bridgman?
Get active at the Bridgman Fitness Center or sign up for classes and programs at the American Legion Community Hall. Families can also enjoy team sports and open gym sessions offered by the local school district.
What are some staycation ideas for families in Bridgman?
Turn your time in Bridgman into a mini-vacation by booking a weekend at the lovely Weko Beach House or renting a cozy cabin. Explore the local parks, enjoy a meal at one of the family-friendly restaurants, and take in some of the seasonal events to create unforgettable memories.