Craving a taste of authentic German cuisine in Berlin? Look no further than Hackethals, a hidden gem in the Mitte borough. This family-run restaurant has been earning rave reviews on Tripadvisor, and it's not hard to see why. With its cozy atmosphere and delectable dishes like mouthwatering venison roast and famous pork knuckle, Hackethals is a must-visit for anyone looking to experience the true flavors of Germany. And it's not just the food that's exceptional – the friendly and knowledgeable staff will make sure your dining experience is unforgettable. So, whether you're a German speaker or not, head over to Hackethals and indulge in the best that German cuisine has to offer.
Table of Contents
Why Consider The Hackethals Restaurant?
If you're in Berlin and looking to experience the true flavors of Germany, Hackethals Restaurant is a hidden gem that should be at the top of your list. With its authentic German cuisine and cozy atmosphere, it offers an unforgettable dining experience. But what sets Hackethals apart from other restaurants? Let's delve into what makes this establishment so special.
One of the standout features of Hackethals is its dedication to traditional German dishes. From mouthwatering venison roast cooked to perfection over 2-3 days, to their famous pork knuckle that has become a favorite among visitors, the menu at Hackethals offers a range of delicious options for every palate. And let's not forget about their delectable sides like potato dumplings and apple strudel. The flavors and presentation of the dishes are sure to leave you wanting more.
In addition to the incredible food, Hackethals also takes pride in its top-notch service. The friendly and knowledgeable staff goes above and beyond to ensure you have a memorable dining experience. They will gladly assist you in navigating the menu and pair your meal with the perfect drink, whether you're a German speaker or not. Their dedication to providing outstanding service adds another layer of enjoyment to your visit.
Features and Benefits
Authentic German Cuisine
Indulge in traditional German dishes prepared with care and passion, offering a true taste of Germany.
Cozy Atmosphere
Experience the warm and welcoming ambiance that Hackethals exudes, making you feel right at home.
Outstanding Service
From navigating the menu to pairing your meal with the perfect drink, the friendly and knowledgeable staff guarantee exceptional service.
Rave Reviews
Hundreds of reviewers on Tripadvisor have praised Hackethals for its delicious food, friendly service, and authentic German experience, solidifying its reputation as a top restaurant in the city.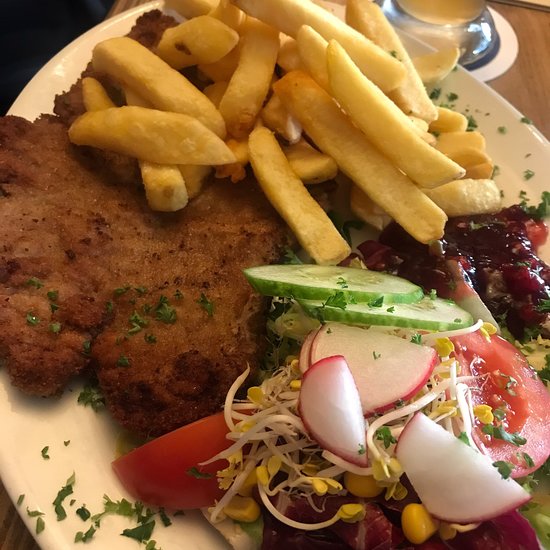 Product Quality
Hackethals takes pride in delivering exceptional quality in every aspect of its offerings. With a focus on using fresh ingredients and traditional cooking methods, they create dishes that are bursting with flavor. Each dish is carefully prepared to ensure the highest quality and taste.
The restaurant also takes great care in creating a warm and inviting atmosphere. From the cozy interior to the friendly staff, every detail is thoughtfully designed to make you feel comfortable and at home.
What It's Used For
Unforgettable Dining Experience
Hackethals is the perfect place for anyone looking to indulge in traditional German cuisine and experience the rich flavors of the country.
Romantic Dinners
The warm and cozy atmosphere makes Hackethals an ideal spot for a romantic dinner with your loved one.
Gathering with Friends and Family
Whether it's a special occasion or a casual get-together, Hackethals offers the perfect setting for a memorable meal with friends and family.
Exploring German Cuisine
For those who want to immerse themselves in the authentic taste of Germany, Hackethals is the ideal place to sample traditional dishes.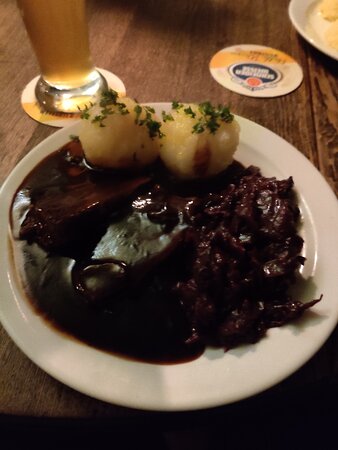 Product Specifications
| Name | Hackethals Restaurant |
| --- | --- |
| Location | Berlin, Mitte borough |
| Cuisine | Authentic German |
| Specialties | Venison Roast, Pork Knuckle, Potato Dumplings, Apple Strudel |
| Atmosphere | Warm and cozy |
| Service | Friendly and knowledgeable |
| Reviews | Consistently outstanding |
Who Needs This
Anyone who appreciates authentic German cuisine and desires a memorable dining experience should consider visiting Hackethals. Whether you're a local looking to discover new flavors or a traveler wanting to sample traditional dishes, Hackethals is the perfect destination.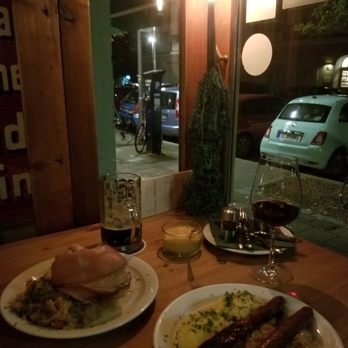 Pros and Cons
Pros:
Authentic German cuisine
Warm and cozy atmosphere
Outstanding service
Excellent reviews
Cons:
Limited seating capacity due to its popularity
Expected wait times during peak hours
FAQ's
Q: Is reservation recommended at Hackethals? A: Given its popularity, it is highly recommended to make a reservation to avoid wait times, especially during peak hours.
Q: Can Hackethals accommodate dietary restrictions? A: While Hackethals specializes in authentic German cuisine, they strive to accommodate dietary restrictions and provide options for various dietary needs. It's best to inform the staff of any restrictions when making a reservation.
Q: Does Hackethals offer vegetarian or vegan options? A: Yes, Hackethals offers vegetarian and vegan options on their menu. They aim to cater to a wide range of preferences and dietary requirements.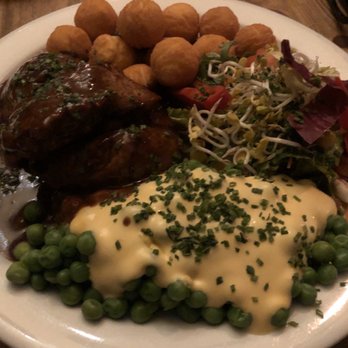 What Customers Are Saying
Customers have consistently praised Hackethals for its remarkable food and service. Reviewers on Tripadvisor have raved about the authentic German cuisine, friendly staff, and cozy ambiance. Many customers have noted that their dining experience at Hackethals was nothing short of exceptional.
Overall Value
Hackethals offers incredible value for the dining experience it provides. The exceptional quality of the food, combined with the warm and welcoming atmosphere, ensures that every visit to Hackethals is worth every penny.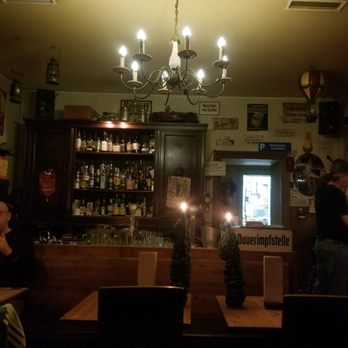 Tips and Tricks For Best Results
Make a reservation: To avoid wait times, especially during peak hours, it is advisable to make a reservation in advance.

Try the specialties: Don't miss out on the venison roast and the famous pork knuckle, as they are highly recommended by reviewers.

Seek recommendations: The knowledgeable staff at Hackethals are there to assist you in navigating the menu and pair your meal with the perfect drink. Don't hesitate to ask for recommendations tailored to your preferences.
Final Thoughts
Product Summary
Hackethals is a hidden gem in Berlin that offers authentic German cuisine and a cozy atmosphere. With its dedication to traditional dishes and outstanding service, it guarantees an unforgettable dining experience. The warm and inviting ambiance, combined with the exceptional quality of the food, make Hackethals a top restaurant in the city.
Final Recommendation
If you're craving traditional German cuisine and a warm, welcoming atmosphere, Hackethals should be your next dining destination in Berlin. With its consistently outstanding reviews and commitment to excellent food and service, Hackethals is sure to provide an authentic German experience that will leave you wanting to come back for more.