Overview of Senshu Park
History of Senshu Park
Nestled in the heart of Akita City, Senshu Park boasts a rich history that's simply unmissable. On the site of former Kubota Castle, it offers a serene escape from the hustle and bustle.
Main attractions of Senshu Park
She'll find herself lost within the lush greenery and traditional Japanese gardens. Strolling through, visitors will be absolutely captivated by the enchanting Osumiyagura turret, the Ninomaru tea ceremony arbor, and the picturesque Karamatsu Pond – perfect for a leisurely afternoon spent basking in tranquility.
How to access Senshu Park
Whether he's heading there by train or car, Senshu Park is a hop, skip and a jump away. Just a 10-minute walk from Akita Station, one needn't worry about getting lost – it's smooth sailing all the way! So, what're you waiting for? Pack your bags and make Senshu Park the next stop on your itinerary. It's an experience that'll leave you wanting more.
Exploring Akita City
Historical sites in Akita City
Steeped in history, there's no doubt you'll find remarkable gems near Senshu Park. Revel in the serene atmosphere at Oyama Shrine, or soak in the stunning architecture of Akita Shiryokan (Akita Museum of Art).
Cultural experiences in Akita City
Don't just visit – immerse yourself in Akita City's rich culture. Swing by Akita Folklore Museum to discover how locals lived throughout the years. Or, if your timing's right, witness the famous Kanto Matsuri Festival with its dazzling lantern displays.
Best food spots near Senshu Park
Treat your taste buds to Akita City's mouth-watering cuisine. Savor local delicacies like kiritanpo (rice on a skewer) and iburigakko (smoked pickles) at specialty restaurants. Have a hankering for something sweet? Remember, no trip to Akita City is complete without trying the delectable Akita mochi.
Oga Peninsula and Namahage Museum
Oga Peninsula's stunning coastline
Nestled in the northern reaches of Japan's main island, the Oga Peninsula captivates visitors with its dramatic cliffs, jagged rocks, and peaceful inlets. Meandering trails and pristine beaches beg travelers to explore this coastal gem.
Discover the Namahage legend and folklore
No trip to the peninsula would be complete without delving into the area's rich history. The Namahage Museum introduces guests to the iconic Namahage, demon-like creatures that are an important part of local folklore. Through captivating exhibits and displays, visitors learn about the annual Namahage ritual and its cultural significance.
Activities and attractions in Oga Peninsula
After soaking in the sights, it's time to indulge in other activities. Try local seafood delicacies, embark on a thrilling boat tour, or visit the Oga Aquarium GAO to marvel at the diverse marine life. From nature lovers to history buffs, the Oga Peninsula offers something for everyone.
Kakunodate Samurai Town
Samurai residences and history
Ah, Kakunodate Samurai Town! Stepping into this historical wonder feels like being whisked back in time, with its well-preserved samurai residences. Imagine, if you will, tales of ancient Japan coming to life around every corner of this charming, nostalgic town.
Sakura trees and Cherry Blossom Festival
Picture this: majestic sakura trees in full bloom, petals dancing through the sky like a delicate pink cloud. You won't want to miss the famous Cherry Blossom Festival, a celebration as timeless as the sakura trees themselves. Absolutely breathtaking, isn't it?
Kakunodate Gyokusen-ji Temple and Gardens
Finally, take a peaceful walk around the enchanting Gyokusen-ji Temple. Its splendid beauty, adorned in mossy greens and stunning gardens, serves as a sanctuary amidst Kakunodate's bustling atmosphere. Trust us, it's an experience you'll never forget. So, what are you waiting for? Discover the magic of Kakunodate, Senshu Park's awe-inspiring neighbor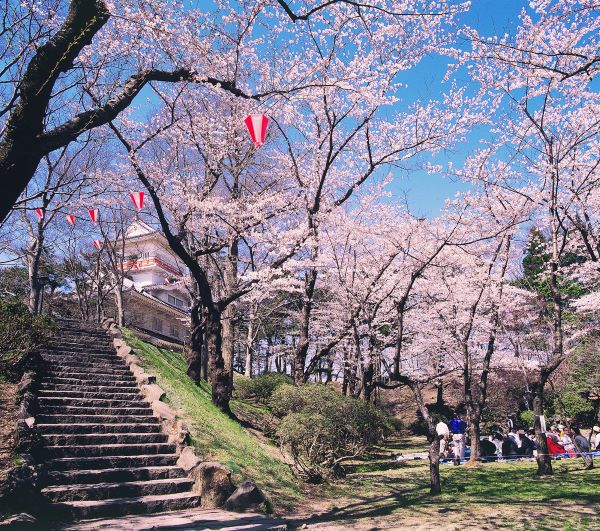 Lake Tazawa
Sightseeing and recreational activities on Lake Tazawa
Just a stone's throw away from Senshu Park, Lake Tazawa beckons with its crystal-clear, cobalt-blue waters. As the deepest lake in Japan, it's perfect for a serene boat cruise or a thrilling kayak adventure. While you're at it, don't miss out on the picturesque shoreline dotted with charming cafes and souvenir shops – perfect for that midday break!
Legend of Princess Tatsuko and the lake's creation
Wrapped in ancient lore, Lake Tazawa's formation is intertwined with the tragic tale of Princess Tatsuko: a stunning beauty who transformed into a dragon after she prayed for eternal youth. This captivating story has enthralled locals and visitors alike, adding a touch of mystique and wonder to the extraordinary natural landscape.
Visit the nearby Tatsuko Statue and Nyuto Onsen
No trip to Lake Tazawa is complete without paying homage to Princess Tatsuko herself. Just a hop, skip, and a jump away is a mesmerizing bronze statue perfectly encapsulating this ethereal beauty. Lastly, rejuvenate your weary soul at the Nyuto Onsen, a hidden gem boasting traditional open-air hot spring baths embraced by lush surrounding forests.
Dewa Sanzan: Sacred Mountains of Yamagata
Hiking and pilgrimage on Mount Haguro, Mount Gassan, and Mount Yudono
So you're wandering near Senshu Park and itching for some adventure? Don't miss the chance to explore the Dewa Sanzan, a trio of sacred mountains in Yamagata Prefecture, each representing unique spiritual themes. Mount Haguro symbolizes birth, Mount Gassan, death, and Mount Yudono, rebirth. For centuries, countless pilgrims have trekked these mountains, seeking enlightenment and inner peace.
Exploring Dewa Sanzan's rich spiritual history
Delve deep into Japan's rich spiritual history as you hike through the serene environments of these mountains. Along the way, discover breathtaking shrines, temples, and pagodas, where you can pause and reflect.
Must-see attractions at the Dewa Sanzan
While each mountain has its own unique attractions, don't forget to check out the iconic five-story pagoda at Mount Haguro, the mysterious Mount Yudono Shrine covered in red cloth, and the incredible panoramic views from Mount Gassan. Without a doubt, the Dewa Sanzan offers a one-of-a-kind experience next door to Senshu Park.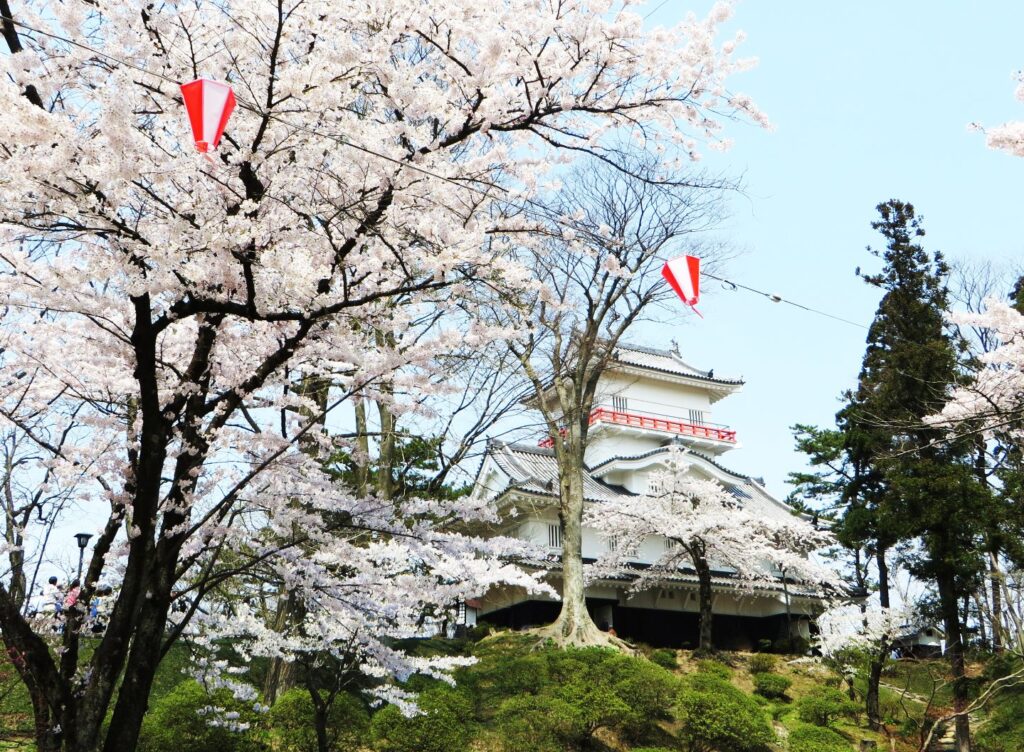 Kanto Festival in Akita City
Origins and Importance of Kanto Festival
The renowned Kanto Festival stems from a deep-rooted tradition in Akita City, where it's believed to chase away evil spirits and ensure a bountiful harvest. Often celebrated in early August, this annual extravaganza attracts folks from near and far.
Kanto Festival Highlights and Performances
Festival-goers can't help but marvel at the awe-inspiring display of kanto, large bamboo poles adorned with numerous paper lanterns. Skilled performers gracefully balance these poles, creating a mesmerizing parade of light under the night sky. A symphony of traditional flutes, drums, and chants fills the air, captivating all who attend.
Visiting the Festival and Participating in Events
Visitors can feel the infectious energy while partaking in interactive events, trying their hand at balancing the poles, or indulging in festive fare. The Kanto Festival offers an unforgettable experience right at Senshu Park's doorstep. Don't miss it!
Yokote Kamakura Festival and Snow Huts
History and customs of Yokote Kamakura Festival
Feast your eyes on a dazzling winter wonderland at the enchanting Yokote Kamakura Festival. For over 400 years, locals have crafted mesmerizing snow huts in honor of the water deity. These beauties, called kamakura, offer a magical glow at night, thanks to the candles that adorn them.
Enjoying Yokote's magical snowscapes
Lose yourself in a world of twinkling lights and intricate details as you wander through a maze of snow tunnels and glowing kamakura. It's no wonder this delightful spectacle attracts visitors from far and wide.
Experience local cuisine and traditions
Don't miss the chance to delve into Yokote's rich culinary heritage. Warm yourself up with a bowl of piping-hot yokote yakisoba or indulge in a steamy treat of ama natto. And while you're at it, take part in one-of-a-kind local customs that'll leave you in awe of this serene, snow-kissed locale.
Tsuruoka City and Haguroyama Park
Discover Tsuruoka's rich cultural heritage
Hidden away in the picturesque landscapes, Tsuruoka City revs up your excitement with its treasure trove of historical sites. Don't miss exploring the rich cultural heritage it has to offer!
Visiting Haguroyama Park and its attractions
An adventure awaits at Haguroyama Park, encompassing the stunning Mount Haguro. Visitors can bask in the serenity of Dewa Sanzan Shrine, marvel at the Five-Storied Pagoda, or walk the ancient cedar path. It's a nature lover's dream come true!
Tasting Tsuruoka's regional delicacies
No visit's complete without delving into the mouth-watering realm of Tsuruoka's regional cuisine. From hearty dishes like Dewa soba to sweet delicacies like Shonai rice cake, foodies are in for a treat that'll leave taste buds dancing in delight.
One thing's for sure, Senshu Park and its nearby destinations are truly gems waiting to be explored. So step into the enchanting world steeped in history and nature, and make memories that'll last a lifetime.
Wa no Akari: Illumination Event in Senshu Park
Wa no Akari event overview
Step into a world of enchantment at the Wa no Akari illumination event held in Senshu Park. It's a magical experience where visitors can admire Japan's traditional beauty and culture through artistically crafted light installations.
Illumination installations and themes
Visitors will find themselves immersed in vibrant lights displaying Japanese motifs, such as cherry blossoms, kimonos, and more. The mesmerizing installations truly showcase the artistry of traditional Japanese culture. Don't miss this breathtaking spectacle!
Experiencing Wa no Akari with kids and families
The spellbinding charm of the Wa no Akari event is perfect for families and kids. They'll have a blast exploring the illuminated wonders, making it an unforgettable adventure for all ages. So, gather your loved ones, and step into this otherworldly experience at Senshu Park!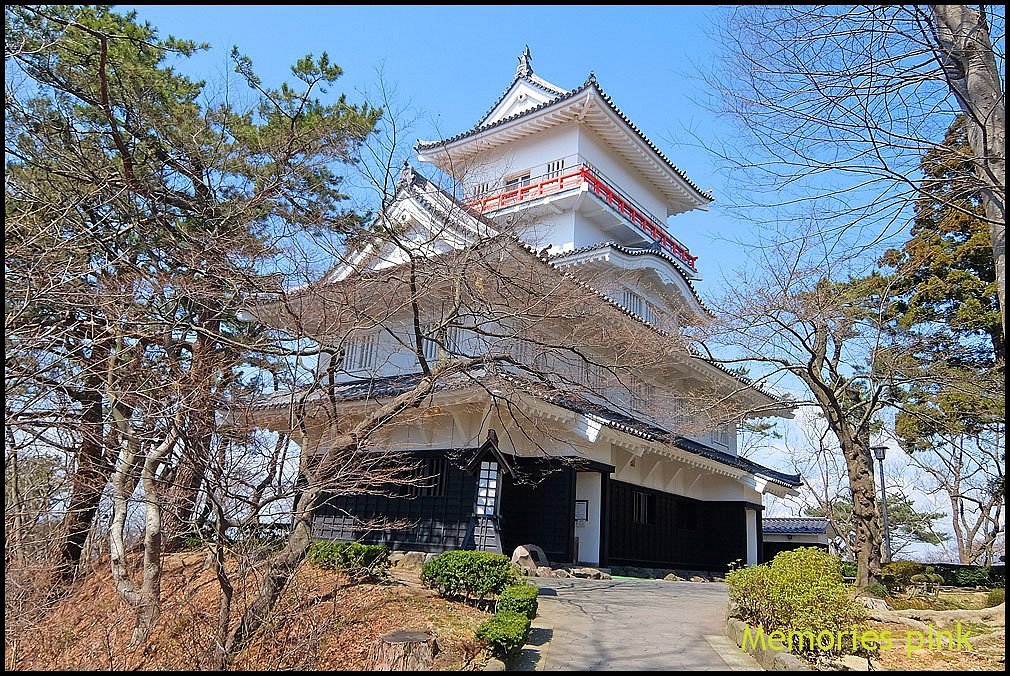 Accommodation options near Senshu Park
Hotels and ryokans near Senshu Park
Just a hop, skip, and a jump away from Senshu Park, visitors will find an array of cozy hotels and traditional ryokans lining the streets. These establishments offer the perfect blend of modern amenities and old-world charm for a taste of authentic Japanese hospitality.
Affordable hostels and guesthouses
If you're more of a budget traveler, fret not! The area is teeming with wallet-friendly hostels and guesthouses, where you can rest those weary feet after a long day of exploring the wonders nearby Senshu Park. You'll be as snug as a bug in a rug without breaking the bank.
Luxury accommodation options
For those looking to splurge a little, there's no shortage of high-end accommodations nearby. Guests can indulge in a lavish stay, complete with top-notch services and unique experiences that'll make their trip absolutely unforgettable. Be it a refined boutique hotel or a picturesque spa resort, luxury abounds near Senshu Park.
Travel tips and essentials for visiting Senshu Park area
Best time to visit Senshu Park and the nearby attractions
If you're seeking a full Senshu Park experience and its vicinity, worry not! Spring (late March to early May) and autumn (mid-October to early November) months offer picturesque blooming cherry blossoms and vibrant autumn foliage that'll charm your socks off.
Getting around Akita and nearby regions
To stir up your Japanese adventure, why not hit the rails? JR Passes work for Akita's trains, so get ready to hop on board! There's also train and bus services for more local jaunts. Akita's even got taxis and rental bikes for when you're exploring the nitty-gritty.
Information and resources for international tourists
Language barriers? Fret not! Akita International Association offers multilingual support along with sightseeing brochures, and don't forget the superb Akita Tourist Information Centre—a treasure trove of guidance and tips! Go on now, make your Senshu Park adventure one for the books!
Frequently Asked Questions
Is Senshu Park free to visit?
Absolutely! Senshu Park is open to the public, and you won't have to shell out a single yen to explore its breathtaking beauty. Just stroll right in and get ready to be enchanted.
What are the opening hours of Senshu Park?
Good news, folks – Senshu Park is open 24 hours a day, 7 days a week, so you've got ample time to soak in the atmosphere and immerse yourself in the delightful blend of nature and history.
Are there guided tours available at Senshu Park?
Indeed, there are! Some companies offer guided tours that weave through Senshu Park and its surrounds, providing a richer and more educational experience.
How long should I spend visiting the Senshu Park area?
Plan for at least half a day to fully explore the park and its nearby attractions. Trust us – it's worth every minute.
What are the must-see spots near Senshu Park?
Oh boy, where do we start? Make sure not to miss out on visiting Kubota Castle, the Akita Museum of Art, and the Akita City Folk Traditions Hall. Talk about getting your cultural fix!